Size 11 Wide
100% (1 vote)
Sobek
0% (0 votes)
Leatherhead
0% (0 votes)
Albert/Alberta
0% (0 votes)
Total votes: 1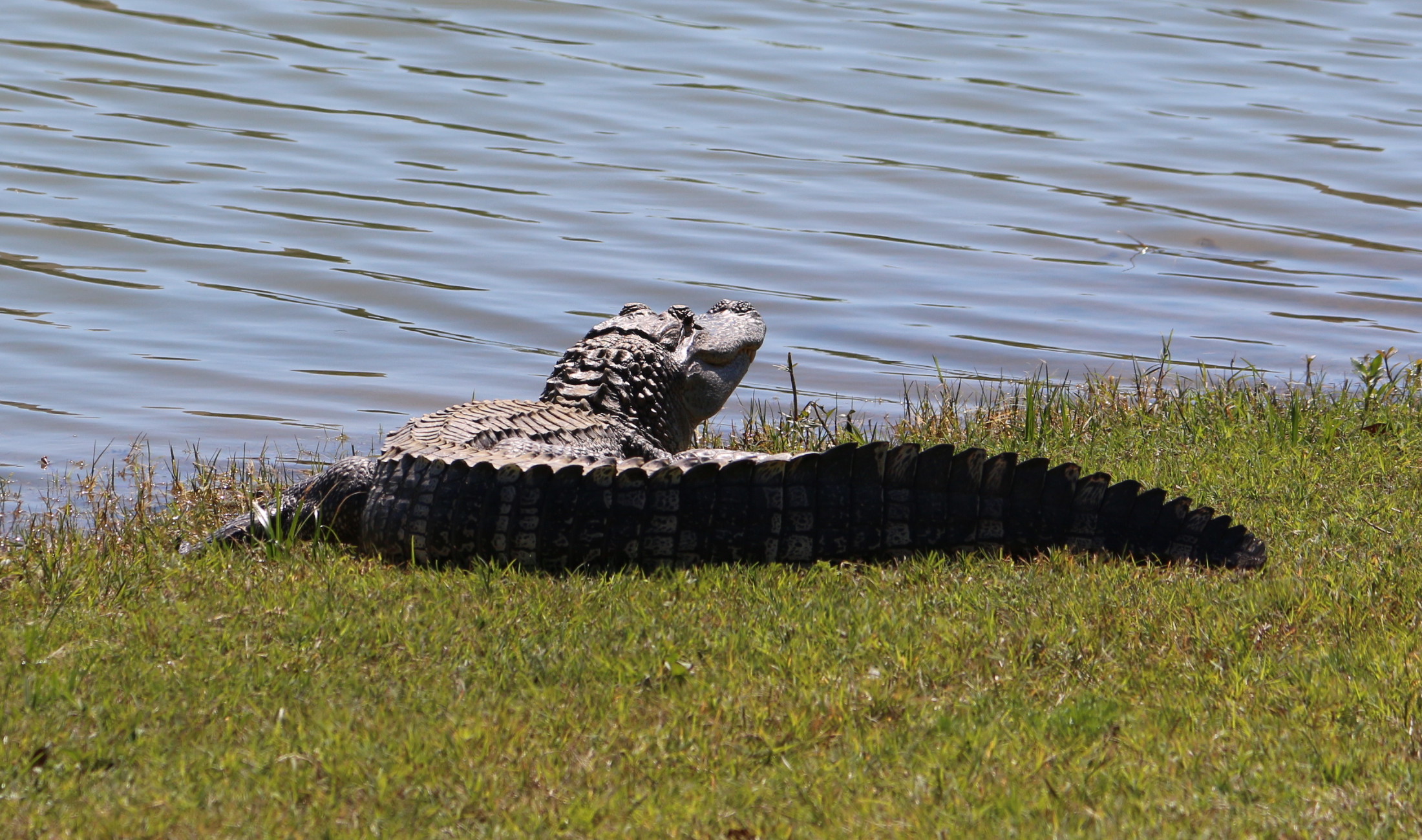 I was mowing the back yard today and watched this crawl up out of the pond behind the pool. A couple of insane ducks swam over, got out of the water, walked around, then swam away. This gator didn't move even though I'm sure he could have lunged. I estimate about 3 feet from his nose to back legs, then another 4 feet of tail!
Vote for your favorite name!
Email me if you have an idea to add to the list!